=====
+ Name:
Shin Akagi
+ Age:
15
+ Height & Weight:
152 cm & 75 kg
+ Face claim Picture: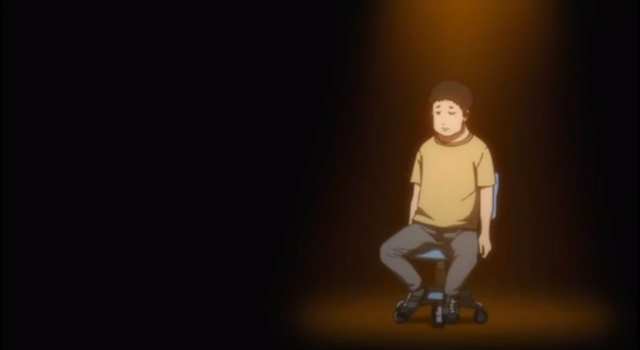 + History:
Shin grew up in an unconventional household. The doting father figure – the one who really keeps the family together – passed away due to an untimely death, leaving behind a widow who had relied on her husband a little too much for most of everything. Distraught and in denial, she neglected her children's welfare until Hitomi – the eldest child – had to step up in her place. This creates frictions between them two, as Hitomi detests their weak-willed mother who continued to wallow in self-pity.
Wanting to lessen the mother's pain, young Shin at that time chose to take her side, and eventually became her favourite. Because of this, he received more of her attention and also got his Neuro Linker faster than the rest. What he didn't know at the time, was that his NL was actually supposed to be Hitomi's. When he did found out much later, he was crushed with guilt. What other things have their mother done for him at the cost of his siblings? He loves them equally and wanted them to stop fighting, but by putting himself in the middle, he only created more distances between them.
This realisation led him to doubt the rightfulness of his actions; he began to stay away from their fights and quarrels for fear of making things worse. He couldn't even decide who to blame, because deep down he knows they were all victims of life's circumstances. Instead, he wishes that there is a way that people can resolve their differences without having to resort to the verbal and emotional conflicts that is so common in the world today.
+ Personality:
Shin despises conflicts and any other situations that makes people uncomfortable, embarrassed or awkward. He made a note to himself to avoid high-spirited or rowdy individuals, believing these kinds of people tends to draw in conflicts more often. Shin especially dislikes self-righteous personalities.
+ Clothing & Accessories:
Shin prefers monochromic clothing; it makes him stand out less.
=====
+ Name:
Glass Bubble
+ Height:
120 cm
+ Parent:
Dolly Fiddler
+ Weight Class:
Lightweight
+ Appearance Claim:+ Appearance Description:
Bubble has the form of an elementary child with a half-face visor. His eyes are reflective like that of a mirror. The giant gauntlets on his arms reach all the way to his kneess – with thick armour and crushing power, they are both his offence and defence. Below the knees there is no feet; replaced instead by a pair of stubs like blunt pencil points. He can hover above surfaces and gain short bursts of speed.
=====
+ Stats
Stats…………Base…………Color Bonus(Erde)…………Total
Strength………1.......................0..........................1
Defense……….1………………….……..2………………..…….…..3
Potency……….4…………………..…….1.……………….……......5
+ Resistances/Immunities
Fire
: -1 Damage from normal heat-based attack. +1 Damage from
extreme
heat attacks e.g. molten lava attack.
Lightning
: -1 Damage from electric-based attack.
Water
: -2 Damage from water-based attack.
Ice
: -1 Damage from ice-based attack.
Corrosion/Poison
: No damage from poison-based attack or corrosion.
Pierce/Slash/Bash
: -1 Damage from slashing attacks. +1 Damage from piercing attacks. +2 Damage from bashing attacks.
Optic
: No damage from optical attack. Glass will just refract them.
+ Abilities
++
Name:
Pop Out
++
Picture:
++
Description:
After every time Bubble takes damage, he is teleported 2m away from his original position.
++
Weaknesses:
The ability do not activate if the damage was self-inflicted or from stage hazards. The ability also waits until damage calculation has been done before activating (continuous attacks like electrocution or being rained with bullets do not activate the ability instantly).
+ Special Move
++
Name:
Moratorium
++
Type:
Limited Debuffing Skill
++
Cost:
20% KG
++
Description:
Avatars inflicted with Moratorium loses their voice, rendering them unable to activate command-prompted skills.
++
Weaknesses:
This skill only lasts for 10 seconds. Just enough time to cool down anyone's head.
Newbie




Posts

: 2


Join date

: 2016-12-02

Character Stats
Name:
Level: 0
Burst Points:


(0/0)



Signature added by Tusjecht
==================================
Rebuild Thread progress: 2/5 posts completed
To do: Rulebook, possible FAQ.
Lore: Fill up the story and integrate with current system of avatars.
==================================
Stuck on how to write a character?
It's not about being different, it's about being clear and concise with your understanding.
Come to the Discord channel!
Senior




Posts

: 417


Join date

: 2013-04-25


Age

: 24


Location

: Singapore

Character Stats
Name:
Level:
Burst Points:


(0/0)



Newbie




Posts

: 2


Join date

: 2016-12-02

Character Stats
Name:
Level: 0
Burst Points:


(0/0)




---
Permissions in this forum:
You
cannot
reply to topics in this forum